Hello loves. :)
I took yesterday off to have a long, leisurely pajama brunch/spa party with some lovely friends of mine. We did facials, mani/pedis, and watched "The Holiday." Twas wonderful. It got me thinking more about Christmas gifts... My family is forgoing gifts this year, since we are going to Italy together. However, I still love to think about what they would love.
Today, I love these earrings for my mother: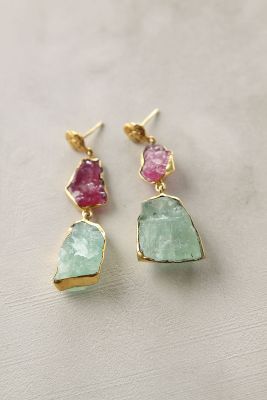 These would make such a great gift for mom. Classic with a bit of an edge.
What are you getting your mama this year? I'm still thinking... ;)